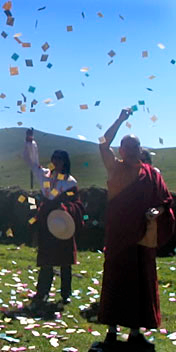 The Sogan Foundation relies on the cooperation and support of others who share its mission and goals. We are an all-volunteer organization with minimal administrative expenses, so every contribution directly supports our projects - and we are committed to making every dollar count. A gift of any amount will assist our humanitarian work.
The Sogan Foundation is a 501(c)(3) nonprofit charitable organization - all contributions are tax-deductible. (Our tax ID number [EIN] is 20-1526694).
Donate Online
Click the Donate button below to contribute to The Sogan Foundation.
Online payments by PayPal are securely processed and 100% safe. PayPal accepts all major credit cards.
Donate by Mail
Please make checks payable to The Sogan Foundation, and our mailing address is:
The Sogan Foundation
2468 Cold Creek Trail
South Lake Tahoe, CA 96150
Note: If your employer has a program to match your contributions, please let us know so that we may maximize the benefits of your gift.
Questions? Contact us
© Copyright Sogan Foundation